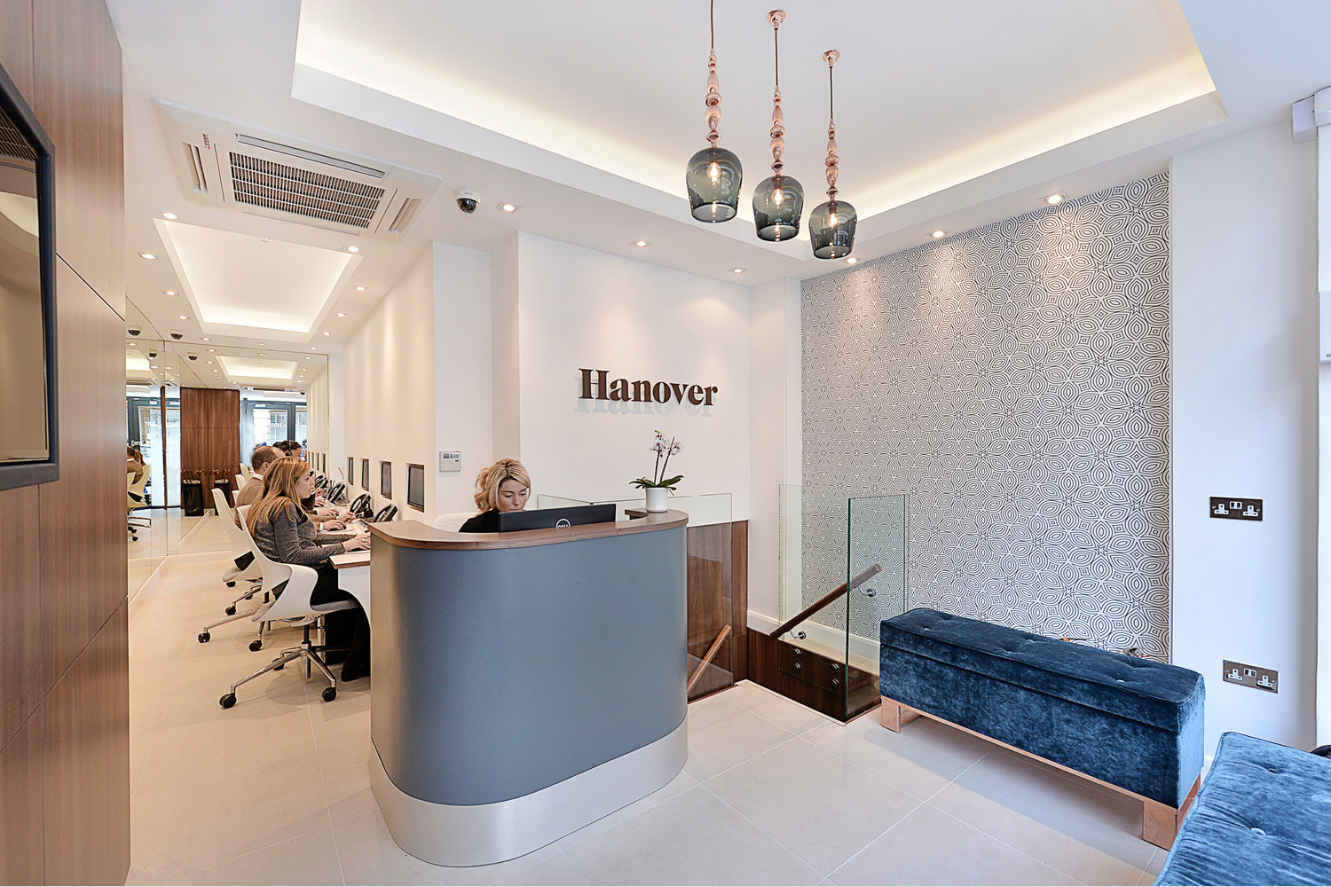 HANOVER RESIDENTIAL
This very narrow, oddly shaped space needed to be carefully considered in order to comfortably seat 6 people at desks. The front of the showroom had to house a reception and waiting area for clients.
Large floor to ceiling mirrors were installed to add a sense of space, and a bank of desks with wall mounted computer screens were built along the opposite side.
The companies logo pattern was repeated, enlarged and made into a wallpaper which was used to cover the remaining feature wall. A trio of beautiful hand blown glass lights hang above the reception desk.
The combination of luxurious materials such as the walnut, glass and velvet give a high end look to reflect the company's clientele.